Chocolate Lovers' Fantasy is Postponed to Friday, November 6, 2020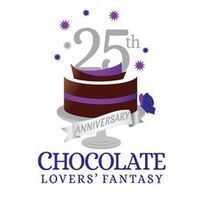 ---
One of the things we have loved most about the time spent serving A Woman's Place (AWP) has been how lucky we feel each morning being able to be part of such values-driven work. We've had the humbling privilege of stewarding the investment of the community to maximize the impact this organization and its work has on individual safety and lives. AWP lives and breathes its values of Courage, Creativity, Equality, Integrity, Respect, and Social Justice. Rooted in these values – particularly Courage and Respect - AWP must announce that the 25th anniversary Chocolate Lovers' Fantasy will be postponed to Friday, November 6, 2020.
This is a tough decision to make. This event is a key element of AWP's fundraising strategy, raising vital funds to support accomplishing the vision of a society where all individuals are safe and can flourish. What we know for certain is that with or without Chocolate Lovers' Fantasy and with or without COVID-19, individuals will continue to be victimized, will continue to reach out for help, and we will continue to serve them.
What we also know is that, as a social change organization rooted in Courage, Creativity, Equality, Integrity, Respect, and Social Justice, we must do our part to slow down the spread of COVID-19. Understanding that canceling our signature event supports the practice of social distancing which buys time and save lives, there really is no other decision to be made. You and this community support us in our lifesaving work. This is the least AWP can do to support the community in its own lifesaving work.
Violence will not stop for COVID-19. Neither will AWP. AWP will continue to answer calls, respond to cries for help, and open its doors to provide emergency shelter. AWP's work will carry on and we thank you, in advance, for continuing to support it.
We wish you clean hands, safe spaces, and brave choices.
With gratitude,
Rebecca Wolfe, Board President and Ifeoma Aduba, Interim Director