Civil Legal Representation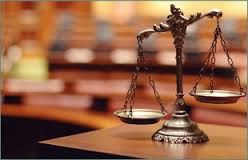 A Woman's Place (AWP) Civil Legal Representation (CLR) Program is a crucial tool for victims of domestic violence to live free and safe from their abusers and make informed decisions about their lives. Lack of resources and information often creates a challenge for accessing and obtaining relief from the legal system. Many abusers use the judicial process to harass and intimidate victims. For some, fear of retaliation from the abuser deters them from seeking help from the courts. AWP's CLR Program provides legal representation and advice to victims of domestic violence in a variety of complex matters such as custody, support, divorce, equitable distribution, and protection from abuse (PFA) proceedings. The program partners with other organizations to assist victims in obtaining immigration relief and resolving landlord/tenant issues. AWP's CLR Program is dedicated to promoting safety and autonomy for victims of domestic violence and improving the civil justice system through advocacy.   
For more information on the Civil Legal Representation Program, please contact our hotline at 1-800-8116.