Education & Trainings
All AWP Education & Training Programs are Now ONLINE!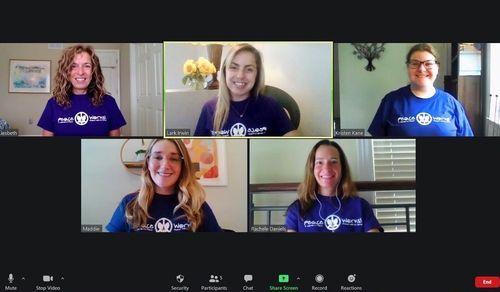 "Do the best you can until you know better.
Then when you know better, do better." -Maya Angelou
Domestic violence (DV) is a community issue – and with the community's help, we can create the social change needed to make Bucks County a safer, violence-free community.  To this end, AWP's Education & Outreach Team offers web-based and community-based programs that provide ongoing DV awareness and prevention education while engaging the community in efforts to end this issue. Each program covers an introduction to the Programs & Services of A Woman's Place (AWP), and is designed to inform and engage individuals in the mission of AWP and our ongoing work to create a flourishing community.
Some of our Education & Training topics include (click any of the links below to view a program flyer):
Building Relationships That Are Rooted in Equality, Respect, & Empowerment

What YOU Can Do to Support Survivors & Create Social Change in Your Community

How to Empower Your Teen to Have Healthy Relationships

How to Empower Your Child to Have Healthy Relationships

Choosing Kindness & Practicing Courage in Our Friendships & Families (*for youth audiences)
Programs can be tailored to your group's specific needs, but some of our most popular events include:
Roundtable discussions & community conversations
Continuing education for service providers, educators, and healthcare professionals
Engaging allies in the faith community and places of worship
Healthy relationships & prevention education for grades 4-12 and college / university students
Workplace trainings, lunch & learns, and seminars
Workshops for community & special interest groups
And more...
To schedule a program for your group, team, or classroom, contact AWP's Director of Education & Outreach, Lark Irwin (Email: Lirwin@awomansplace.org or Phone: 215.343.9241 x124)