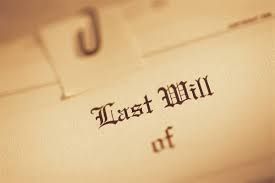 Wouldn't it be great to know that your legacy will be remembered and that your estate may be taxed less with an estate contribution to A Woman's Place (AWP)?
Including AWP in your estate plan will not only assist you in reaching and achieving your own philanthropic and charitable giving goals, but it will also allow AWP to continue its mission of empowering women and ending intimate and domestic violence for all.
There are many charitable planned giving options available to you. For example, you can make a planned gift to AWP by naming AWP as a beneficiary of your last will and testament, life insurance policy, or retirement plan.
You can also name AWP as a beneficiary of a charitable trust. Your attorney or financial advisor can advise you of the various types of charitable trusts and assist you in establishing a trust that is tailored to your personal needs.
Some of the above-mentioned planned giving strategies may have a greater tax benefit to you than others, so please consult with your attorney or financial advisor on which strategy would work best for you.
For more information contact Marianne Lynch at 215-343-9241 ext. 111 via email at mlynch@awomansplace.org.
Click the links below to find out more information on the services we offer or for examples of specific language that you may use to name AWP as a beneficiary of your will, trust, life insurance policy, retirement assets, or other contractual gift. If you, your attorney, or your financial advisor has any questions, please do not hesitate to contact AWP by calling 215.343.9241 x111 or by emailing mlynch@awomansplace.org.