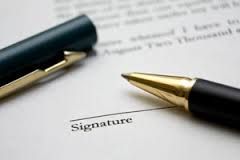 AWP's Victim Response Team supports survivors following an incident(s) of domestic violence and those interested in filing for a PFA. Services include information, options counseling, and court accompaniment to support survivors with criminal, PFA and contempt process. Advocates are there to answer questions, provide case management, emotional support, inform them of victim rights and guide victims through the complicated legal process. Advocates can also support survivors with restitution, PFA filing, information and referrals, victim impact statements and advocacy and collaboration with Police around victims' rights.
Protection From Abuse (PFA) Order
A PFA is a civil (non-criminal) order to protect victims of domestic violence. Services provided by the Victim Response Team include information about the PFA petition, process for filing and court accompaniment to ex-parte and final PFA hearings. Advocates cannot provide legal advice, but referrals can be made to an attorney if needed
Accompaniment
AWP Victim Response Advocates can offer court accompaniment to survivors for ex parte and final PFA court, contempt court and through the criminal court process. While providing accompaniment, advocates will explain the court process, safety plan, offer emotional support and advocate with systems if requested.
For more information on the these programs, please contact our hotline: 1-800-220-8116