Give at Work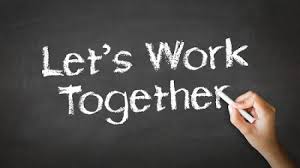 Payroll Deduction
An easy and automated way to give is to designate A Woman's Place (AWP) as the beneficiary of your payroll deduction at your place of employment.
Matching Gifts
Increase your donation to AWP with employer matching funds. Many employers will match your personal donation. Your company may have matching gift programs for you and your spouse, retired employees, or the spouse/widow/widower of a retiree. In addition, some employers will make a donation if you volunteer! Be sure to check with your HR representative to see if your company matches charitable giving.
Fundraising Events
If you would like to hold fund raising events at your workplace while having a great time helping the people in need at AWP, please contact the Director od Development Rita Brouwer-Ancher at 215.343.9241 x127 or RBrouwer-Ancher@awomansplace.org
Recycling
AWP recycles old cellphones and used toner/ink cartridges. You can drop them off at AWP's Administrative Office, corner of Route 611 and Almshouse Road, Doylestown, PA 18901, Monday - Friday, 9:00 a.m. to 4:30 p.m. or at our thrift shop, In Full Swing, 225 West State St., Doylestown, PA 18901, Monday - Saturday, 10:00 a.m. to 6:00 p.m., Sunday 12:00 p.m. to 5:00 p.m.  Start a collection campaign at work. You can send your cell phones and toner cartridges directly to FundingFactory. It's easy to sign up and all funds raised from your shipments will be sent to AWP. All you need to do is:
Click here.
Fill out all your business information.
Make sure to type 27114 in the Beneficiary ID field so that your donation is directed to AWP.
FundingFactory will send you labels and instructions on how to make shipments.
Click link below to download AWP's recycling poster and spread the word about this great program!
For any questions, please contact the Director of Philanthropy at 215.343.9241 x127 or via email at Jsteele@awomansplace.org.