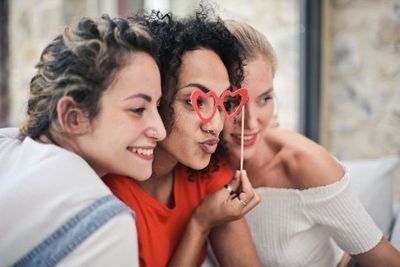 1 in 3 teens in the U.S. experiences physical, sexual, emotional, or verbal abuse from a dating partner before they graduate high school. Of those who will be involved in an abusive relationship, only 1 in 3 will ever tell someone about the abuse, and they are most likely to tell a friend.
Teens & young adults hold the power to create lasting social change amongst their peers, in their schools, and throughout their communities. It is essential for all young people to know about healthy relationships, dating abuse, and community resources in order to know how to:
build healthy relationships with friends, dating partners, & peers
recognize the warning signs or "red flags" of dating abuse
support a friend who has been in an abusive relationship
reach out for help
prevent dating abuse from occurring in the future
Source: DoSomething.org
---
Interested in learning more about how YOU can prevent dating abuse and join the movement to end domestic violence? Check out these empowering resources below, and reach out to AWP for additional information & support at any time (24-hour Hotline: 1.800.220.8116).
Educate Yourself & Others:
Get Involved & Take Action: