Generosity Marketplace
"Because it is only on our own that we experience scarcity; together, we have everything we need." - Hildy Gottlieb, author of "The Pollyanna Principles: Reinventing Nonprofit Organizations to Create the Future of Our World"
The purpose of AWP's Generosity Marketplace is to demonstrate and live a spirit of "collective enoughness." As a community benefit organization, AWP recognizes that it does not and should not work alone, and that it has the resources to partner with and help support others creating a flourishing community.
---
AWP's Generosity Marketplace Partners
---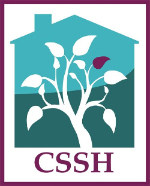 Coalition to Shelter and Support the Homeless (CSSH) is an alliance of inter-faith and community service organizations working to assist unsheltered adults in Central Bucks County. Its first priority is to provide shelter on "Code Blue" nights when the weather forecast is below 20⁰ Fahrenheit. 
Sitting down to compare notes, AWP and CSSH quickly discovered several ways that they could assist one another. For example, AWP has an ongoing need for safe and reliable client transportation, and CSSH has a van which is often available for use. On the other hand, AWP has a strong social media and communications network that can help get the word out about donation items that are much needed by CSSH, as well as provide a collection point at its In Full Swing thrift store in Doylestown.
CSSH also connects the homeless to needed resources such as food, clothing, healthcare and education. All work is done in a spirit of respect for the individual, and without regard to gender, race, nationality, sexual orientation, religious, or political beliefs. CSSH can be reached at 215.550.3578 (homeless) or 215.371.3945 (volunteers, accounting).
"When we work alone, we limit ourselves. When we work together in a spirit of mutual cooperation, we can accomplish so much more." – Jessie Alfaro, Executive Director of Coalition to Shelter and Support the Homeless (CSSH)
---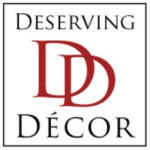 Deserving Décor (DD) supplies essential furnishings to women and children escaping domestic violence and homelessness. As a green organization, DD strives to reuse, repurpose, and refurbish donated furniture, linens, and household items for its clients. It began in 2008 and was incorporated as a 501(c)3 nonprofit organization in 2010. By November 2014, over 200 families had been served. In 2015, it also expanded its service to include teens aging out of the foster care program.
Victims of domestic violence are often forced to leave suddenly and without personal belongings, which can make it very difficult for individuals and their children when they transition into new long-term living arrangements. Although AWP operates the In Full Swing thrift store in Doylestown, it is unable to accept furniture or other large item donations due to limited storage space. By donating unneeded furniture in good condition to DD, you can help AWP clients and others in genuine need to flourish as they make a fresh start in a new home.
DD can be reached at 215.550.5674 for general questions. To arrange for a furniture donation pick up, please contact Ridgely Walters at 267.342.9885.
"What one nonprofit group lacks, what seems an insurmountable hurdle, may well be something that another group can easily provide." – Ifeoma Aduba, Former Executive Director of A Woman's Place (AWP)
---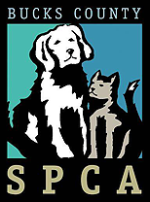 For over a century, the Bucks County Society for the Prevention of Cruelty to Animals (BCSPCA) has provided a safe haven for animals who have been abandoned or lost, have been surrendered by their owners, or who have endured abuse or neglect. It operates two shelters (Lahaska and Quakertown) as well as extensive humane investigation and education programs. The BCSPCA works to keep animals in their homes and out of the shelter system by offering public training classes, a behavior help line, temporary boarding for pets referred by a social service agency during emergencies and donating pet supplies to food pantries.
Thanks to a new collaboration between AWP and BCSPCA in 2015, we are able to offer clients escaping domestic violence safe shelter for their pets as well as for themselves and their children. Animals left with abusers are at great risk, because those individuals will stop at nothing to reestablish control over their victims. In the past, knowing that a beloved pet could be harmed may have stopped victims from seeking safety. In Bucks County, at least, that barrier has now been removed.
The BCSPCA 24-Hour Emergency Phone is 215.794.7425.
"Working together A Woman's Place and the Bucks County SPCA can help each other reach our own goals and create a safer and more humane community for people and animals alike." -  Alison Levine, Director of Communications of Bucks County Society for the Prevention of Cruelty to Animals (BCSPCA)
---