---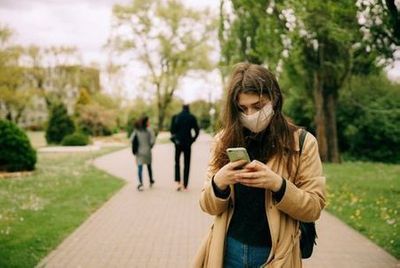 How COVID-19 Impacts Survivors
During such a stressful, challenging time, we acknowledge that the services of A Woman's Place (AWP) and other domestic violence (DV) programs are more relevant than ever before for many people in our community. COVID-19, while it impacts us all, has a unique impact on folks who are living with abuse, as it can affect their ability to safely self-quarantine, seek medical care, or reach out for help.
Added risk factors and barriers that survivors face during the COVID-19 pandemic include:
Being physically trapped with abusers during stay-at-home orders
Economic impact of job losses
Delayed court dates and prolonged court proceedings
Abusers using COVID-19 exposure as a threat
Limited options for safety planning and relocating
Reduced access to resources, services, health care
Loss of socialization, community involvement, etc.
Isolation from loved ones, co-workers, teachers, and other sources of support who could normally "check in" on a regular basis
---
How You Can Support Survivors During COVID-19
Survivors are resilient, resourceful, and courageous individuals, and they are deserving of support from their friends, neighbors, and communities. Take a look at the safety planning tips below, and click on the image to learn more details about how you can reach out and check on survivors, offer support, and connect them with safety, resources, and next steps.
Source: National Network to End Domestic Violence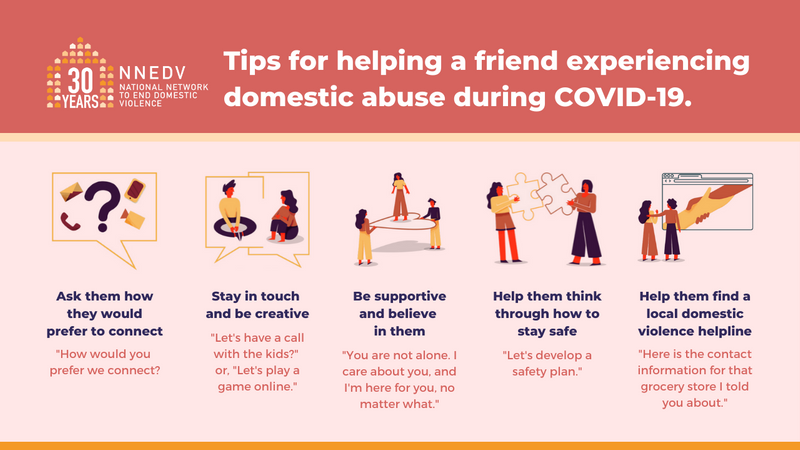 ---
DV & COVID-19 in the News