Thank You!
...for your support!
Thanks to the Comcast Ivyland office for supporting AWP with their #ComcastCaresDay activities! Dozens of  Comcast employees came together the weekend of April 22 & 23 to work on projects to benefit our community. Team members crafted no-sew blankets for AWP's shelter residents. Thanks, Comcast, for working to make our community better!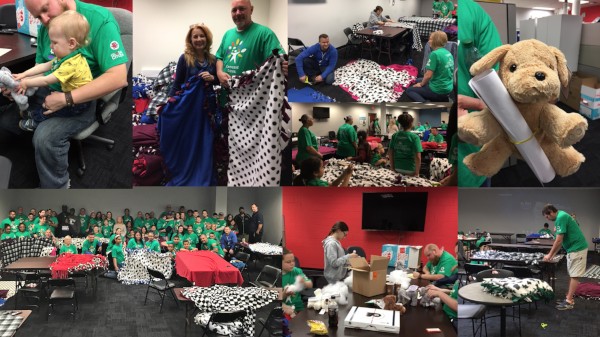 ---
Three cheers for our generous community for the huge Wish List collection put together by the Greater Newtown Exchange Club. Three carloads of much needed items were delivered to AWP, all collected by Exchange Club members and friends. Thank you to the Exchange Club for their generosity in providing necessities for AWP's clients.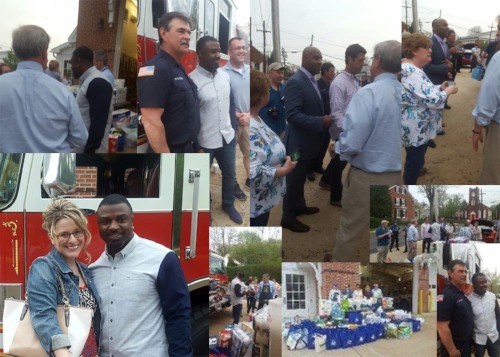 ---
Thank you to this fabulous Brownie Troop who provided Smile Bags for the children in AWP's shelter. Each bag included items such as coloring books, crayons, stickers, books, toothbrushes and toothpaste, snacks, small toys, and a special note. The Brownies received their Philanthropy Badge for their time and effort, and the children in AWP's care will receive a cheerful hello to help them through their experiences.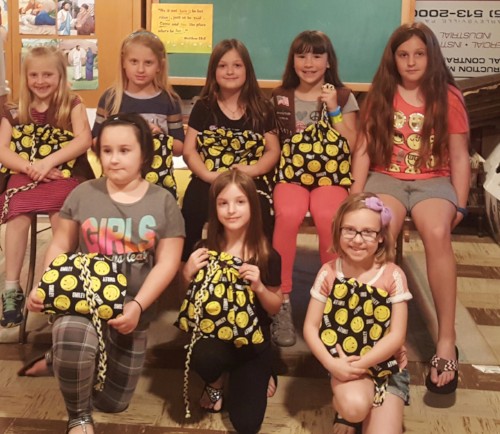 ---
Our thanks to the 2nd graders at Neshaminy School District's Tawanka Elementary School for holding a Sock Hop collection for AWP clients and their children. The kids collected dozens and dozens of pairs of wonderful socks for those clients and their children who might have had to leave some of their own things behind. Thank you Tawanka Second Graders!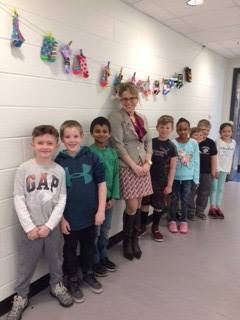 ---
Thanks to the Granny Dot-Keeping Kids Warm team for crafting and donating gorgeous blankets, scarves, and more to keep AWP clients comfortable. Carol Davis Fenton, Dibala Emily, and Alice Kirby (pictured here with AWP Administrative Assistant Melissa McDermott) delivered the donations and stayed to talk about AWP's work in the community. Thanks to the entire Granny Dot group for your beautiful work!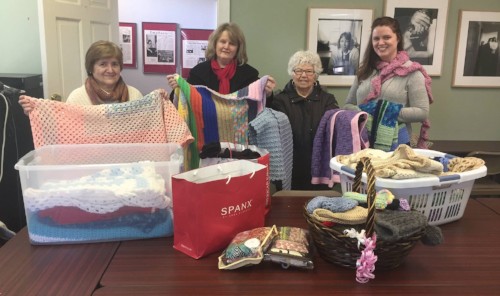 ---
Thank You to Bensalem High School's Drama Club for fundraising for AWP during their production of Oliver this March 3, 4 and 5th. Oliver addresses very serious domestic violence themes and these students handled them with grace and maturity. Their performances were so effective that when they collected donations after each show, they raised $1,412.36. Thank you, Bensalem Drama Club, for your commitment to the community and for raising awareness for AWP!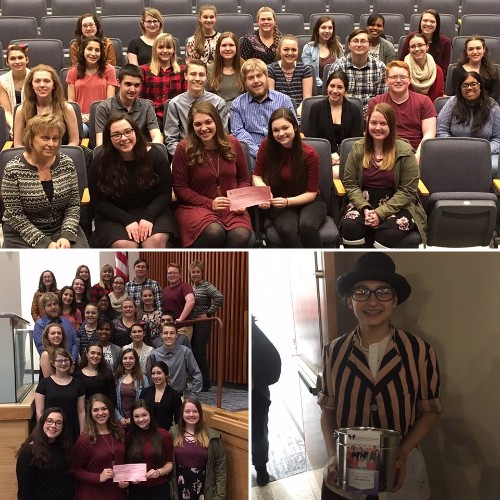 ---
In honor of International Women's Day, Langan Engineering in Warrington hosted a Wish List collection drive for AWP. As you can see, their drive was a huge success and the staff brought in tons of wonderful items for AWP clients in the emergency shelter and around the county. Thanks to the Women@Langan team!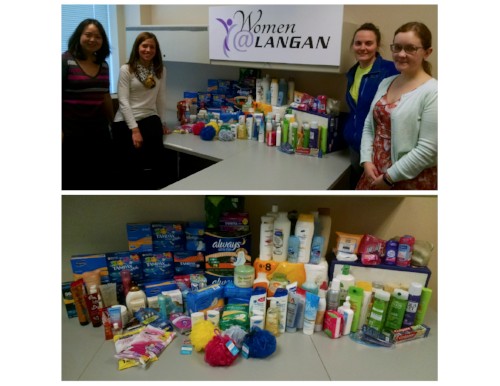 ---
To see more of AWP's generous donors, please click here.