Thank You!
...for your support!
We're thrilled to have The Proper Brewing Company as the official beer sponsor of AWP's Chocolate Lovers' Fantasy. Proper did a fantastic Wish List collection and restaurant fundraiser for AWP in December, and now they will be providing their delicious beer for our flagship event on April 1. Yet another great reason to purchase your ticket today!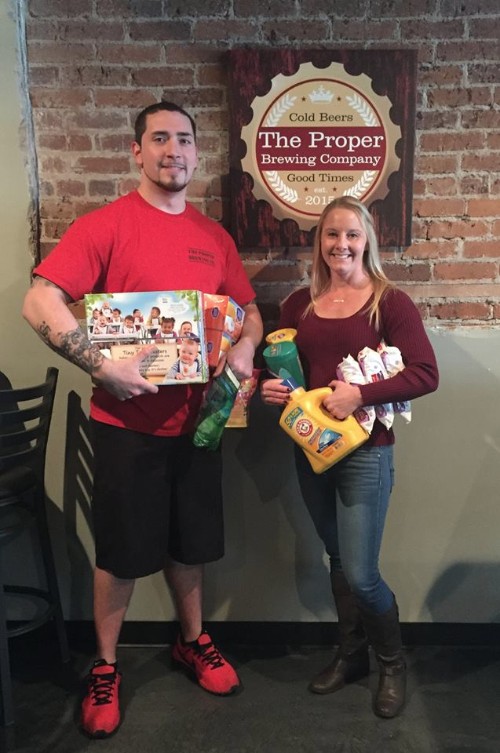 ---
Thanks to AWP's awesome Teen Volunteer Jess Morse, who helped arrange a fantastic donation from Urban Planet for In Full Swing. Stop by to check out the brand new items priced $1 - $5. Thank you, Jess, for making this happen!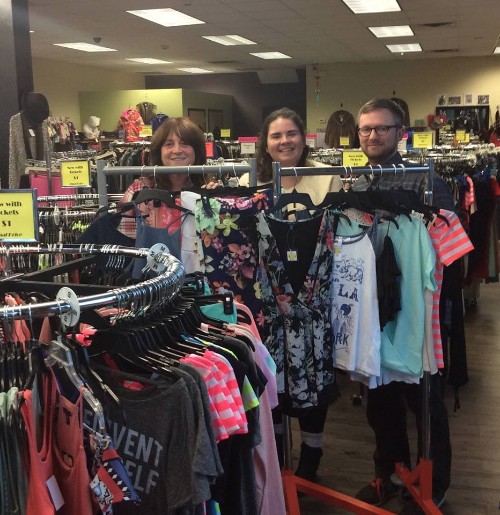 ---
Thanks to MOD Pizza for their amazing Spreading MODness fundraising campaign that raised $1,100 to support AWP. MOD donated $1 from each pizza sold during the 3rd week of November, and welcomed AWP volunteers into the store to promote our work in the community. Thank you, MOD, we are truly fortunate to have you in our community!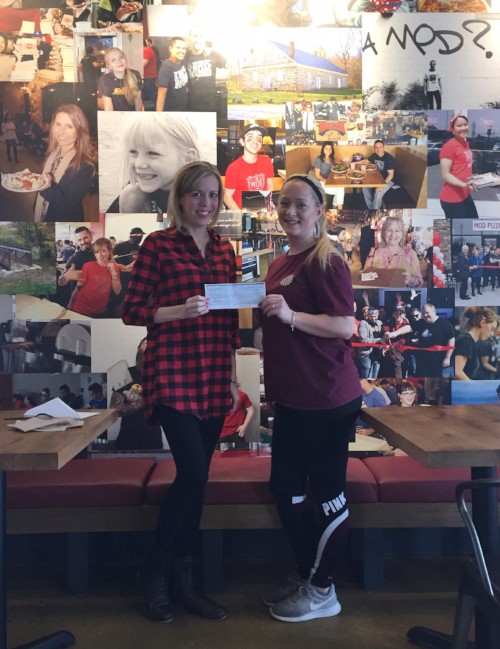 ---
It was a wonderful holiday season of community donations for AWP! Our thanks to the employees at Republic Services in Telford for collecting Wish List items for AWP's shelter and community clients. Thank you so very much for your spirit of giving.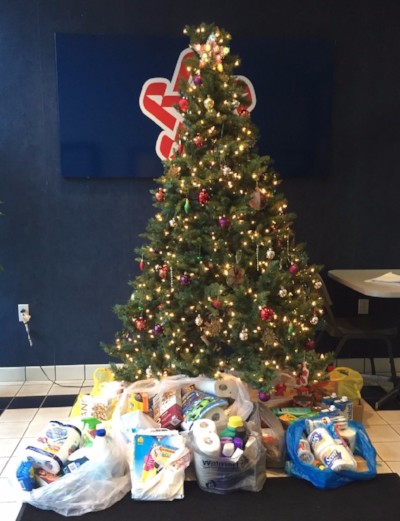 ---
Thanks to Staples for awarding AWP a 2 Million & Change grant of $3,500 to support The Prevention Project's work in high-risk schools in our community. Thank you to our Doylestown Staples Representative, Steven Bartz (shown here with Curriculum Manager Jen Hinds) for his support of our application and work in Bucks County.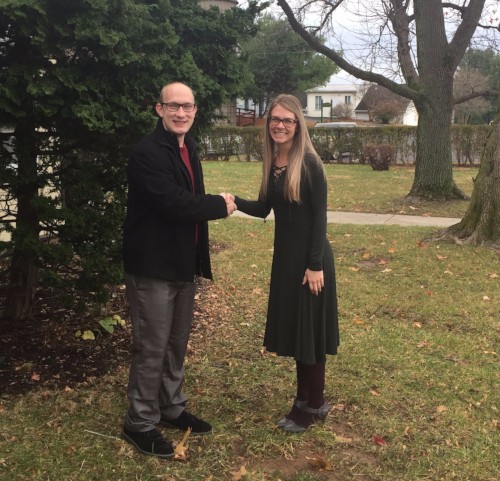 ---
Our first Thank YOU of 2017 goes out to Kim Qawasmy (shown here with helpers Zach and Harry) for her fabulously comfortable donation of LulaRoe clothing for AWP's shelter residents. These clothes will make for a welcome gift for residents in need. Thank you, Kim!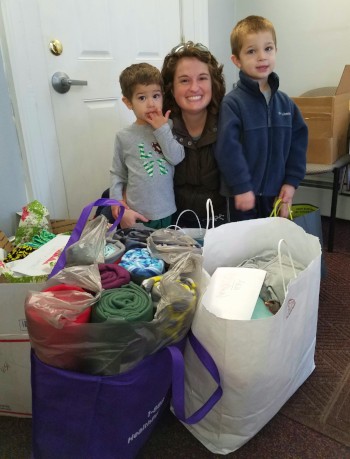 ---
Family, friends, and community members paid it forward with overwhelming generosity in tribute to Bonnie Eckstrom, who lost her life to domestic violence in September 2015. Bonnie's family organized a collection which resulted in an entire U-Haul full of Wish List items arriving at the AWP office on December 21, on what would have been Bonnie's 26th birthday. We were honored to welcome Bonnie's family and work beside them to unload the truck, and we marveled at the sheer volume of donations that will keep our emergency shelter and community clients comfortable for a very long time. Thank you to everyone involved for your donations and for honoring Bonnie's life with love and light.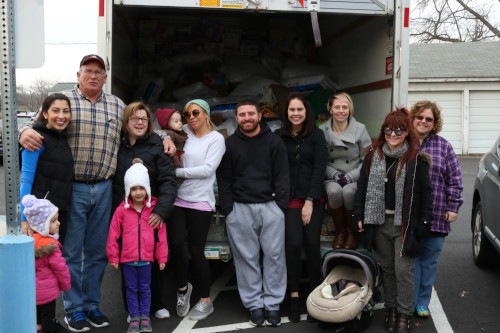 ---
To see more of AWP's generous donors, please click here.