Solude Coffee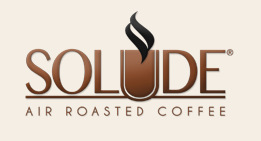 A Woman's Place is proud to be supported by SOLUDE Coffee, and their Coffee for Causes program.
SOLUDE Coffee roasts their coffee beans with hot air (indirect heat) so the coffee beans don't burn. This produces a deliciously smooth coffee with absolutely NO bitter aftertaste! SOLUDE Decaf coffee is Swiss Water Processed (decaffeination through steaming and osmosis, instead of chemicals). Flavored coffees are flavored with natural flavoring...no corn syrup or unnatural chemical flavoring.

SOLUDE has premium and specialty coffee beans from all over the world, Single Origin, their own blends, Organic and Fair trade, flavored, etc. All SOLUDE coffee is Star K Kosher Certified. You can choose whole bean, ground or Single Serve Filters for the Keurig K-cup Coffee Machine. Single Serve Filters are biodegradable and recyclable.They also have espresso (Blonde, Midi, and Noir).

SOLUDE will roast your coffee freshly to order and ship directly to your homes and offices. A Woman's Place receives 20% of all coffee orders! Please switch to SOLUDE Coffee and support A Woman's Place. Register here.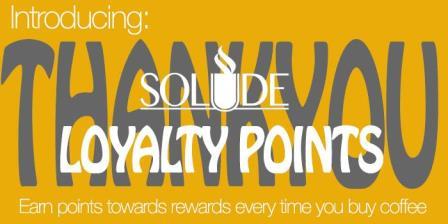 SOLUDE Coffee generously donates 20% of all their purchases to their select causes, among which is A Woman's Place. 
To purchase your own delicious, air-roasted SOLUDE Coffee, and support A Woman's Place, please click on the image above.