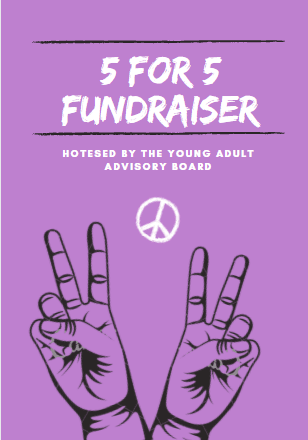 Every donation makes a difference! 
AWP's Young Adult Advisory Board (YAAB) is kicking off their second annual 5-for-5 Fundraiser for Domestic Violence Awareness Month! Each member of YAAB is asking 5 different people to make a donation of $5, and these individuals are then asked to "pay it forward" by asking 5 more people, creating a ripple effect of generosity & support. Proceeds benefit clients & programs of A Woman's Place, as well as future projects of YAAB.
Click the link below to make a secure donation, and please share the link with 5 others!