Peace Works Camp
---
"If we are to teach real peace in this world, we shall have to begin with the children." Mahatma Gandhi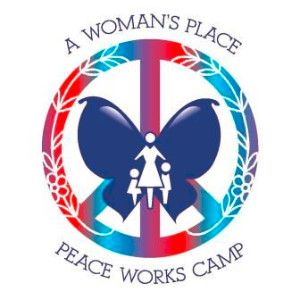 Peace Works Camp
A Woman's Place (AWP) Peace Works Camp is a week-long summer camp for students in grades K-6, with leadership development opportunities available through our Advocates-in-Training (AIT) program  for students in grade 7-9. Young adults in grades 10-12 can volunteer as Teen Counselors. This camp represents an extension of AWP's successful Peace Works curriculum currently delivered during the school year in classrooms all across Bucks County.  Activities, games, and crafts focus on building positive self-esteem, developing leadership skills, promoting healthy relationships, and encouraging teamwork.  
Peace Works Camp 2020 Update 
After extensive consideration, thorough review of all CDC and Pennsylvania Health Department guidelines, and ongoing consultation with AWP Leadership, our team has made the difficult decision to take Peace Works Camp to an entirely online format for August 2020. This decision was made with the health & safety of all Campers, Families, Staff, Volunteers, and Community Partners as our top priority.
Registration for the virtual Peace Works Camp in August 2020 is currently closed. However, we will be sharing recorded Peace Works Camp activities for families to participate in from home, and those activities will be available on this site and on AWP's social media in August 2020. Thank you for your patience & understanding as we find our way in this new era of service. Please stay tuned for any further updates, and we hope to see you at next year's Peace Works Camp!
---
For more information about A Woman's Place Peace Works Camp, please contact Director of Education & Outreach, Lark Irwin at Lirwin@awomansplace.org.