Peace Works Camp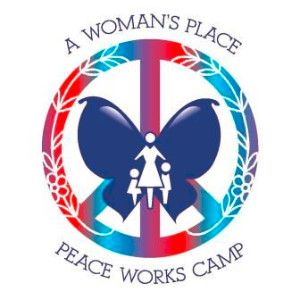 A Woman's Place (AWP) Peace Works Camp is a week-long summer camp for students in grades K-6, with leadership opportunities available to students who are interested in volunteering as Advocates-in-Training (grades 7-9) or as Camp Counselors (grades 10-12). 
Peace Works Camp represents an extension of AWP's successful Peace Works curriculum currently delivered during the school year in classrooms all across Bucks County.  Activities, games, and crafts focus on building positive self-esteem, developing leadership skills, promoting healthy relationships, encouraging teamwork, and practicing self-care & community care.
Our rosters for Peace Works Camp 2021 are currently full and we are no longer accepting registrations. Thank you for your continued support and we wish everyone a safe, fun, & memorable summer!
---
For more information about A Woman's Place Peace Works Camp, please contact Community Educator, Rachele Daniels, at Rdaniels@awomansplace.org.