Education and Outreach
AWP's Education Programs Now ONLINE!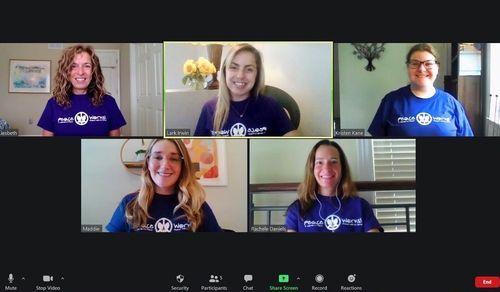 "Alone we can do so little: together we can do so much." Helen Keller
Domestic violence (DV) is a community issue – and with the community's help, we can create the social change needed to make Bucks County a safer, violence-free community.  To this end, AWP's Education & Outreach Team offers web-based and community-based programs that provide ongoing DV awareness and prevention education while engaging the community in efforts to end this issue. Programs can be tailored to your group's specific needs, but some of our most popular events include:
Roundtable discussions & community conversations
Healthy relationships and prevention education for grades 4-12 and college / university students
Business trainings and seminars
Workshops for community and special interest groups
And more...
Each presentation is unique and there is something for everyone. All aim to inform and engage individuals in the mission of A Woman's Place (AWP) and the ongoing work to create a flourishing community.
For more information or to schedule a program, contact Director of Education & Outreach, Lark Irwin, at 215.343.9241 x124 or Lirwin@awomansplace.org.