Adult Volunteer Program
Volunteers Ages 18+
---
Adult Volunteer Opportunities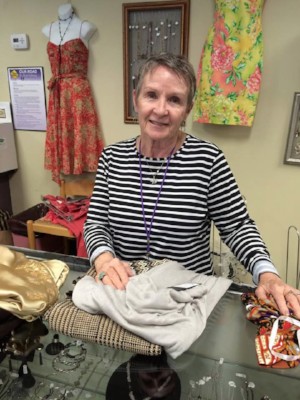 A Woman's Place (AWP) offers a wide variety of opportunities for adult volunteers, including:
Offer individual counseling on our 24-hour Hotline or for residents in our Shelter, and co-facilitate community Support Groups
Provide court accompaniment and support clients as they explore their legal options as part of AWP's Legal Advocacy program
Join our First Response team and offer immediate crisis intervention, safety planning, and options counseling to clients in the community
Serve as a mentor in the Women Taking Charge program and support our clients through financial literacy, career development, and professional empowerment
Support our Philanthropy team and help with fundraising, special events, communications, etc.
Join our team at In Full Swing Thrift Store and assist with sorting donations, creating store displays, providing customer service, and spreading the word about AWP
Organize a Donation Drive (see our Wish List!).
Provide Administrative Support at our main office
Support The Prevention Project and represent AWP at local tabling events (i.e. Wellness Fairs) and engage in community outreach and education
Join The Empowerment Project and sharpen your leadership skills and empower others by becoming a facilitator for one of our many Adult or Teen Empowerment Programs
---
At this time, AWP's Adult Volunteer Program has placed a temporary "freeze" on any new Adult Volunteer Applications until Summer 2017. Please revisit this page in the coming months to check for updates, to complete our Adult Volunteer Application, and to register for our next available Volunteer Trainings.
For any additional information or questions about volunteering at A Woman's Place, contact Volunteer Manager, Lark Irwin, at 215.343.9241 x124 or via email at Lirwin@awomansplace.org.
---