Community Fundraising Events
AWP LOVES our Supportive Community!
We are so lucky that our Bucks County community generously supports AWP through "FUN"raising events.
Want to support AWP in a unique and awesome way? Check out one (or all) of these local upcoming events!
---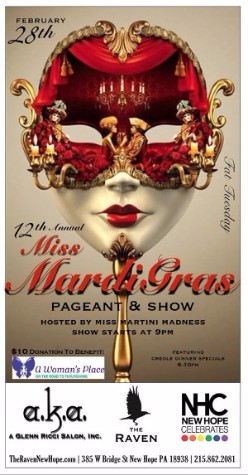 The Raven Miss Mardi Gras Pageant & Benefit Show
Tuesday, February 28
9:00 p.m. - 11:00 p.m.
The Raven
385 W Bridge St.
New Hope, PA 18938
$10 Donation at door, Restaurant open 6-10pm offering creole specials to benefit AWP!
---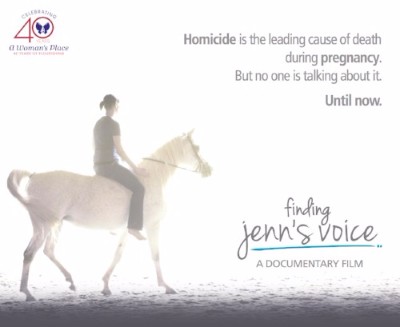 Movie Mondays - Finding Jenn's Voice
Monday, March 27
6:00 p.m. - 9:00 p.m.
Zlock Performing Arts Center, Bucks County Community College
The film provides a timely expose of intimate partner violence that looks beyond the black eye. Discussion afterwards with A Woman's Place and filmmaker Tracy Schott.
Free Pizza at 6 pm and movie at 6:30 pm.  FREE and open to the public.
---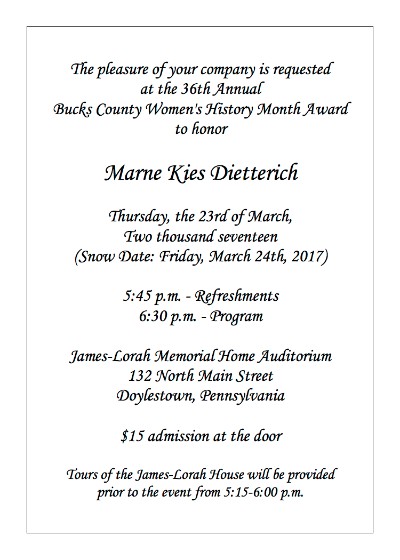 36th Annual Bucks County Women's History Month Award
Thursday, March 23
5:45 p.m. - Refreshments
6:30 p.m. - Program
James-Lorah Memorial Home Auditorium
132 North Main St.
Doylestown, PA
T o honor: Marne Kies Dietterich, $15 admission at the door
---