Community Fundraising Events
AWP LOVES our Supportive Community!
We are so lucky that our Bucks County community generously supports AWP through "FUN"raising events.
Want to support AWP in a unique and awesome way? Check out one (or all) of these local upcoming events!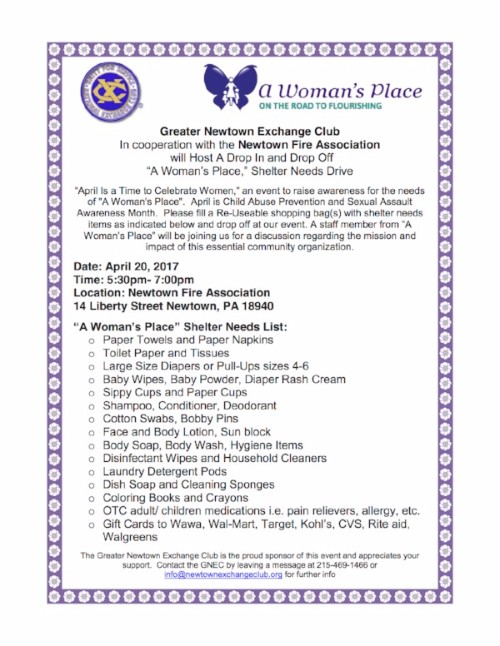 April Showers Event
Thursday, April 20
5:30 p.m. - 7:00 p.m.
Bucks County Association for the Blind and Visually Impaired Building
400 Freedom Drive
Newtown, PA 18940
Re-usable shopping bags filled with shelter needs (toiletries, gift cards, etc.) will be donated to AWP!
For more information click here!
---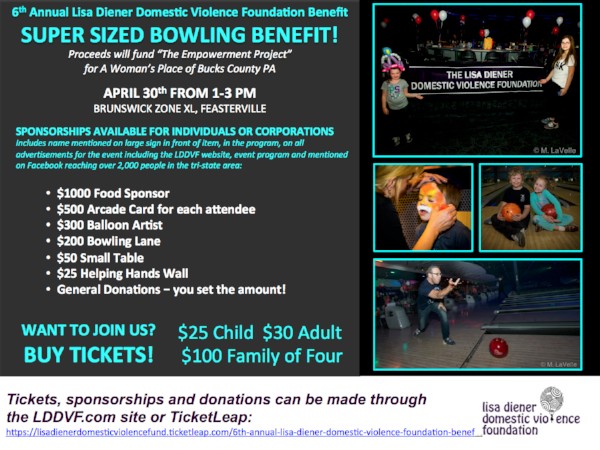 6th Annual Lisa Diener Domestic Violence Foundation Benefit
Sunday, April 30
1:00 PM — 3:00 PM
Brunswick Zone XL Feasterville
100 E Street Road, Feasterville, PA  19053
Bowling, food, drink, arcade, photo booth or place your bets on the great raffle items. Proceeds will fund The Empowerment Project!
For more information:
Check out the event website here.
Check out the Facebook event page here.
---