Annual Breakfast & Community Recognition Ceremony

Celebrate Community and Advocacy
The 2017 Annual Breakfast and Community Recognition Ceremony was held on #GivingTuesday, Tuesday, November 28, 2017. To all who attended and gave:
Thank you.
To all those who attended our Annual Breakfast and Community Recognition Ceremony,
To all those who gave to support our #GivingTuesday campaign,
To all those who support us with your time, effort, resources, and voices...
Thank you.
Yesterday, we set out a goal to ensure that no one in Bucks County misses an opportunity for safety, empowerment, or flourishing simply because they can't get a ride. We set out to do this by launching a brand new initiative: the On the Road to Flourishing Client Transportation Fund. Our goal: raise $5,000 to seed the new fund. So how did we do?
In short: you blew us away! Not only did we raise nearly $16,000 for A Woman's Place yesterday, but our new fund CRUSHED our goals, collecting nearly $6,000 for client transportation!

We aren't just paying lipservice when we say we can't do this without you. We truly cannot, and yesterday showed us just how much we can do together.
To all of you, from all of us, thank you!
---
AWP's Annual Breakfast & Community Recognition Ceremony is our opportunity to come together as an involved community, recognize those whose work furthers AWP's vision of a community where all individuals are safe and can flourish, and eat bacon! 
---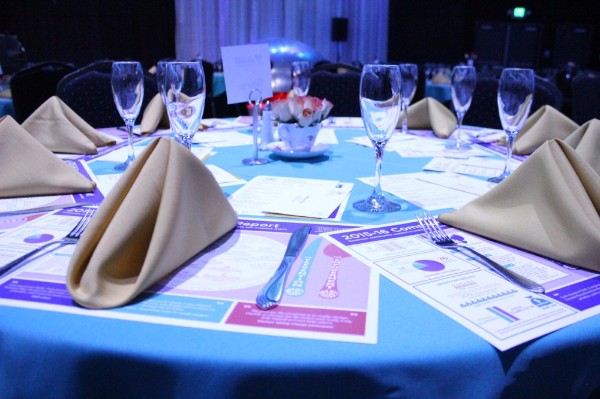 Click here to see the fun we had last year !  
---
Have a discount code? Click here to apply for discounted tickets!