Counseling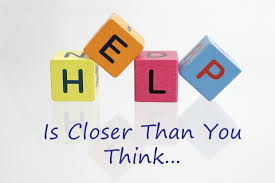 A Woman's Place (AWP) counseling services are free, private, and confidential, and availiable to residential and non-residential victims of domestic violence. Our counselors and advocates provide individual and group counseling to clients experiencing domestic violence.
Clients receive an immediate response to their call and are referred for services that are specific to their immediate needs. Our counseling and support services are based on each individual's circumstances and can include individual counseling or support groups.
AWP offers support groups that meet on a weekly basis in four different locations across the county. Clients can gain access to these support groups by calling our hotline, 800.220.8116. These support groups offer participants:
A peer-supported environment
A decrease in isolation
An increase in resources
Support services such as food and store vouchers
A cornerstone of our counseling services is our Children's Program. AWP provides counseling to children ages 18 and under, along with their non-abusing parent/caregiver. By also being involved, the non-offending parent will receive support for themselves and learn how to support their child's emotional well-being moving forward. 
AWP also offers counseling for clients that experience abuse later in life, who are age 50 and older. For more information on abuse later in life, click here.