The Write Stuff (Adults)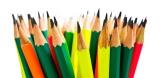 Community Group
Writing Our Path is where individuals come together with a spirit of community and make connections, while allowing the gentle spirit of writing to heal hurts, articulate dreams, and guide us to writing the future we imagine for ourselves. This group meets the second Thursday of every month, at Doylestown Mennonite Church, 590 N. Broad St., Doylestown, 7:00 p.m. to 9:00 p.m.
---
Register for Writing Our Path by clicking the link below.
---
Client Only
Thursday Night Ladies come together, victimized by domestic violence but much more than victims, healing hurts and finding their whole selves again through the written word. As this group is specifically for clients, meeting time and location are confidential.
---
For more information on The Empowerment Project and/or Writing Our Path and/or Thursday Night Ladies, or to register for Thursday Night Ladies, please contact Director of The Empowerment Project Ann Ciliberto at 215.343.9241 x114 or via email at Aciliberto@awomansplace.org.