Healthy U in partnership with the YMCA (Teens)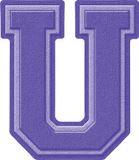 Healthy U knows that good health is vital to flourishing and combines health, wellness, self-esteem, and empowerment to lay a healthy foundation for a healthy future, something every teen should have. Healthy U has partnered with the YMCA's Empower U which enhances confidence through physical activity, healthy relationships, and positive self-image. Empower U is an 8-week program that meets one night a week at Central Bucks YMCA, 2500 Lower State Rd, Doylestown, 4:00 p.m. to 6:00 p.m.
Bucks County teen girls, grades 9-12, will engage in:
Fitness Center workouts
Group-supported workouts
Educational workshops related to health
Each night, features a one hour workshop on empowerment and a one hour fitness-based activity, to help strengthen mind, body, and spirit.
---
For more information on The Empowerment Project and/or Healthy U, please contact Director of The Empowerment Project Ann Ciliberto at 215.343.9241 x114 or via email at Aciliberto@awomansplace.org.