Thank You!
...for your support!
We're mad about MOD! Our thanks today to MOD Pizza in Warrington for their opening day fundraiser to benefit AWP - and thanks to so many pizza fans who came out to support! Thank you MOD!
---
Hats off to the Hattery! Our thanks to the Hattery Stove and Still for their fabulous community fundraiser to benefit AWP, and thanks to all our supporters who attended!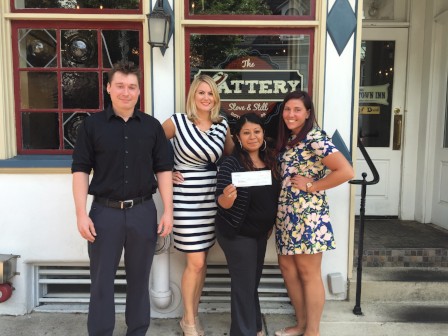 ---
A beautiful day and a big thanks to the The Vapor Chef for visiting and dropping off the generous proceeds from their community fundraiser to support AWP!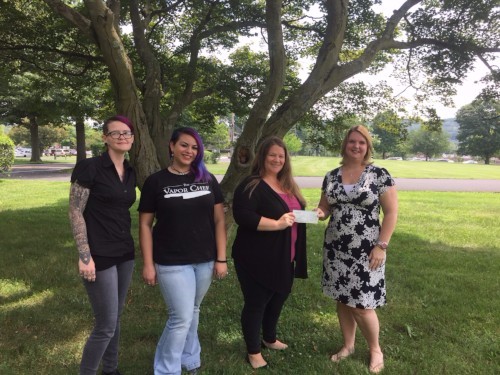 ---
We salute the wonderful Sara Nucera and Heather Thomas for their delightful Smile-n-Scoop fundraiser to benefit AWP! Photographer Heather Thomas took photos, Sweet Pea Ice Cream in Newtown provided the ice cream, and donations were collected to support AWP's work. As you can see from these happy smiles, the event was a great success! Thanks to all who attended and participated.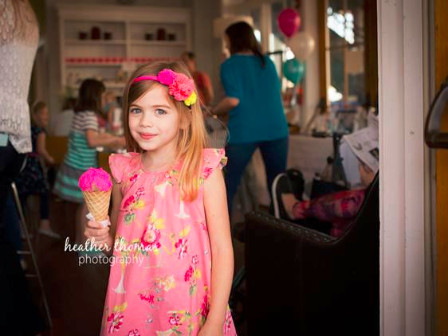 ---
The Central Bucks Rotary Club exemplifies the Rotary ideal of "Service Above Self" with their incredibly generous donation of $4,000 to support AWP's Client Fund. AWP's Client Fund aids clients by helping with unexpected or emergency needs that arise. Thanks on behalf of AWP's clients to the Central Bucks Rotary for this tremendous gift, and thank you to Rotarian Rick James for visiting the office.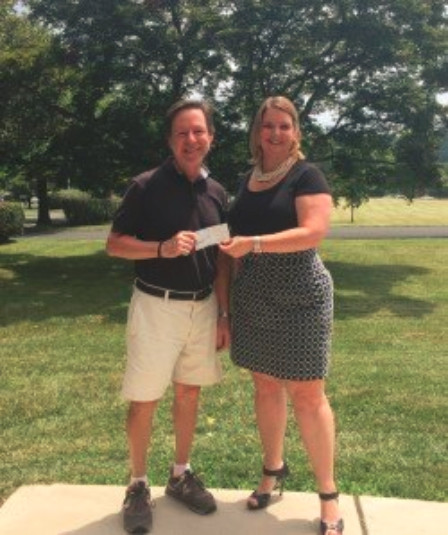 ---
We're thanking a good friend – Michael Wills! AWP was honored to stop by Michael's Eagle Scout rank ceremony this past week and to present him with a certificate of appreciation as thanks for the many times he has volunteered in our administrative offices, at In Full Swing, and at our emergency shelter. Congratulations, Michael, and thank you for all you do to support AWP!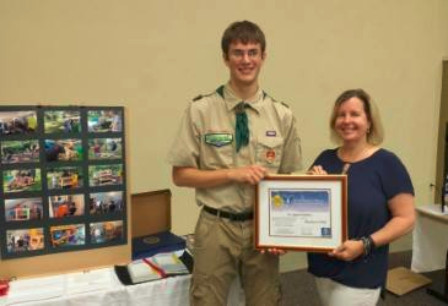 ---
Our hearty ‪thanks to Bucks County Pomona Grange #22 for their continued support of AWP's work in the community. AWP volunteer Rodlena Sales accepted the Pomona Grange's check at their annual luncheon. Thank you!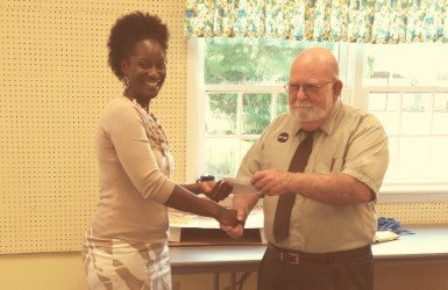 ---
To see more of AWP's generous donors, please click here