E-Recycling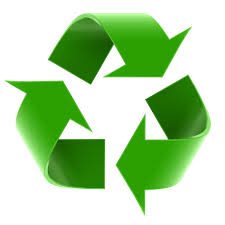 A Woman's Place (AWP) will turn your trash into treasure when you donate your used electronic items!
It's good for you because it clears out clutter. It's good for the environment because it saves landfill space. And, it's great for AWP because it helps fund vital projects and programs!
List of Accepted Items:
Printer cartridges (inkjet and toner)
Cell phones, Smartphones
ipods, ipads
tablets (not laptops or PCs
adapters, chargers
earbuds
MP3 players
Our recycle partners will not accept:
WiFi cards, circuit boards
digital cameras
Gameboys
GPS
rechargeable batteries
Drop Off Locations:
AWP Administrative Office
1281 Almshouse Road, Doylestown
Monday through Friday, 9:00 a.m. to 4:30 p.m.
"In Full Swing" Thrift Store
225 West State Street, Doylestown
Monday through Saturday, 10:00 a.m. to 6:00 p.m.
Sunday, 12:00 p.m. to 5:00 p.m.
All donations must be received during regular business hours.
Business supporters can send printer cartridges (inkjet and toner) directly to FundingFactory. It's easy to sign up and funds raised from your shipments are sent to AWP. All you need to do is:
Click here.
Fill out all your business information.
Type 27114 in the Beneficiary ID field so that your donation is directed to AWP.
FundingFactory will send you UPS labels and instructions on how to make shipments.
For more information or to set up a collection spot at your business or group's meeting place, contact Communications Manager Michael Hicks at 215.343.9241 x123 or via email mhicks@awomansplace.org.