Community Fundraising Events
AWP LOVES our Supportive Community!
We are so lucky that our Bucks County community generously supports AWP through "FUN"raising events.
Want to support AWP in a unique and awesome way? Check out one (or all) of these local upcoming events!
---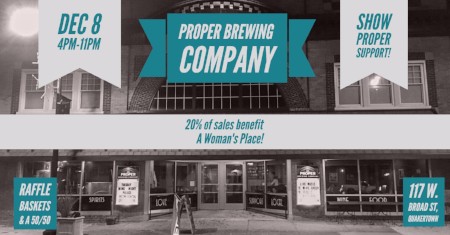 Thursday, December 8
4:00 p.m. - 11:00 p.m.
Proper Brewing Company
117 W. Broad St.
Quakertown, PA
20% of all sales (food and drinks) to benefit AWP
Raffle baskets and a 50/50
Paper products are being collected all through December - paper towels, toilet paper, tissues, etc. Please consider bringing something along for AWP's shelter!
---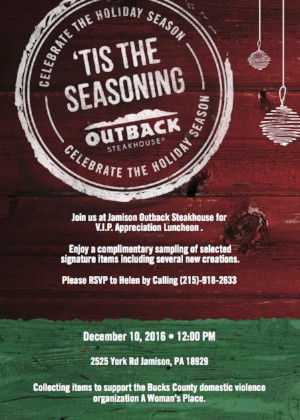 Saturday, December 10
Noon

Outback Steakhouse
2525 York Road
Jamison, PA 18929
Outback Steakhouse is hosting a VIP appreciation luncheon - all attendees are requested to bring an item from AWP's Wishlist. RSVP to Helen Moran at 215-918-2633
---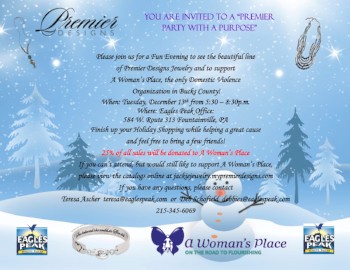 Tuesday, December 13
5:30 p.m. - 8:30 p.m.
Eagles Peak Office
584 W. Route 313
Fountainville, PA
Premier Jewelry Party to benefit AWP!
25% of all sales will be donated to AWP – finish your holiday shopping and help a cause!
---